Robert Louis Stevenson Biography for Dr. Jeykll Unit Study
Why Use Biographical Information?

It is easier to understand the thought process and inspiration for an author's writing when the reader is familiar with his life. This Robert Louis Stevenson biography provides information and interesting trivia about the man and is a good way for teachers to give classes a peek into his life. This lesson is part of a Dr. Jekyll and Mr. Hyde unit, and takes about 30 to 60 minutes to present. Make this lesson fun by using the facts as a springboard for group discussion.
Background
Robert (Lewis) Louis Balfour Stevenson was born in 1850 in Edinburgh, Scotland, to Thomas and Margaret Isabella Stevenson.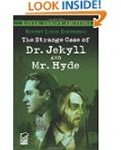 Stevenson had a rebellious streak; he changed his name from Lewis to Louis, pursued writing rather than the family business, and even married a divorcee, Fanny Van de Grift Osbourne, who was over ten years older than he.
Stevenson was in ill health for most of his short life. Although confined to bed for long periods of time, he used his writing talents to express himself and escape the tedium of illness. His uncanny ability to internalize life's events and reproduce them as literature is just one evidence of his talent. The Strange Case of Dr. Jekyll and Mr. Hyde was written during a convalescent period.
Stevenson As Author
Stevenson co-authored two books with his stepson, Lloyd Osbourne: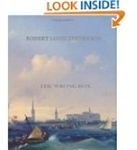 The Wrong Box

The Wrecker
His most popular works are:
Treasure Island

Kidnapped

Master of Ballantree
His childhood nurse, whom he affectionately nicknamed "Cummy" (Alison Cunningham), read to him from the Bible and other religious literature. Many of his early works and children stories were inspired by this religious training.
His Other Talents
In addition to being a prolific fiction author, Stevenson was a:
Travel author: Stevenson traveled extensively and used those experiences as inspiration for his writing. His best known travel books are

An Inland Village

and

Travels with a Donkey in the Cevennes

.
Historian – as demonstrated by his book,

A Footnote to History.

Poet: His best-selling children's book,

A Child's Garden of Verses

, was dedicated to his nurse Cummy.
Essayist –

Virginibus Puerisque and Other Papers

was considered his best collection of essays.
Gothicist:

The Strange Case of Dr. Jekyll and Mr. Hyde

is written in classic gothic style.
Fun Facts About the Author
Here are some fun facts and interesting trivia about Robert Louis Stevenson's life and family:
His love of things bohemian earned him the nickname "Velvet Jacket" while a student at Edinburgh University.
The Royal Society for the Scottish Arts awarded Stevenson a Silver Medal for "On a New Form of Intermittent Light for Lighthouses."
Thomas Stevenson wanted Stevenson to follow in his footsteps and become an engineer but Stevenson loved his writing. The two struck a compromise and Stevenson obtained a law degree, although he never practiced.
Stevenson and his father argued over Stevenson's alleged atheism but eventually reconciled.
One of Stevenson's works, "The Amateur Immigrant," so offended his father that the elder Stevenson purchased all the printed copies of it.
For more lesson plans on Dr. Jekyll and Mr. Hyde, please read Teacher Lesson Plans: Dr. Jekyll and Mr. Hyde Vocabulary Lesson.