Writing About Vampires: Excerpts from Vampire Novels to Develop A Thesis Paper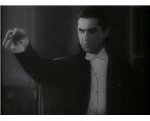 This lesson, geared toward highly advanced high school students, provides them with an opportunity to read excerpts of different types of vampire literature and then, using the excerpts as well as a detailed outline and power point about the works of fiction, write an upper level comparison and contrast paper about these fictional creatures. This lesson would require students to draw on general information already presented about vampires in history, literature and myth as well. A difficult lesson, but a worthwhile one for students to truly develop higher level writing skills they will need for college.
The Assignment:
Have students spend some time reading, annotating and discussing each excerpt. The excerpts are from Dracula by Bram Stoker, Interview With the Vampire by Anne Rice, Salem's Lot by Stephen King, and The Historian by Elizabeth Kostova. All these novels center around vampires, but each author depicts his or her vampire creature very differently and tells the story from varied points of view. While similar in characters, each novel is vastly different in terms of tone, mood, and theme, and this is where the student can truly utilize his or her compare and contrast skills.
Once they discuss each excerpt, use the attached downloadable power point to review some details about each author's work that may not be drawn out directly from the excerpts. By combining the students' readings and notes along with the outline and power point, the students will now have the tools they need to begin this lengthy compare/contrast assignment. It is by no means an easy lesson, nor one that will be completed quickly, but it can be spread out, with one excerpt looked at each week for a month, in order to have a supplemental writing task being ongoing during the entire unit on vampires.