Poems For Teaching Similes
Levels of Understanding
Teach students how to annotate and analyze a poem before focusing on one specific element. There are multiple levels of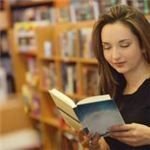 understanding simile. Before doing so, be aware of the following steps to mastery:
Define simile: Give the definition. Give a quiz. Check if the definition is correct. Boring.
Identify similes: Being able to identify simile raises one above the level of primates, but it still falls short of mastery.
Interpret similes: Explaining why the author chooses a particular simile and what effect it has on the poem's theme makes one nearly a master of simile.
Use similes: Being able to use similes to convey more clearly a specific message means mastery.
This lesson plan presents a traditional, yet creative way to teach similes. This figurative language in poetry lesson plan will help students accomplish levels 1-4 in the context of a poetry unit.
List of Good Examples
These examples of poems using similes are by no means an exhaustive list. I chose poems that are often found in high school and middle school text books and/or can be easily located online through means of a Google search.