Take Your Homeschooled Children on a Christmas Trip Around the World
Celebrating Christmas Around The World
Whether you say "Feliz Navidad" or "Joyeux Noel," if you offer these greetings you are saying "Merry Christmas." While people all over the world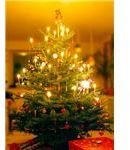 celebrate Christ's birth on December 25th, where you live makes a difference in how you celebrate this holiday.
As a homeschooling parent, you may want to teach your child the cultural differences in these celebrations. This article features ideas on how to incorporate fun activities while learning about Christmas traditions in different traditions.
Christmas In Germany
In Germany, as in Switzerland, children believe that on Christmas Eve, December 24th, the Christkind (baby Christ), visits their homes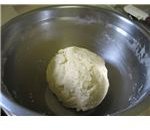 to bring gifts. Germans are famous for delicious, spiced cookies and treats like stollen and gingerbread. A German Christmas tree pastry, Christbaumgeback, is a dough that can be shaped and baked for tree decorations.
Before Christmas, on December 5th, the eve of St. Nicholas day, children put a polished boot (using a boot because it has more room than a shoe) in a window sill. Children in Germany and other countries in Eastern Europe believe that St. Nicholas will come and fill the good children's boots with treats. Coal, potatoes, and onions supposedly can be given to naughty children.
Activity for Celebrating Christmas in Germany: Make Dough Ornaments
You'll need flour, salt, water, a mixing bowl, polyurethane (optional), yarn, cookie cutters, and poster paint.
Mix 4 Cups Flour, 1 Cup Salt and 1 1/2 Cups of Water in a bowl.
Knead the dough for 10 minutes.
Roll out and cut into shapes. Use a pencil to make a small hole for hanging the ornaments at the top.
Bake for 30 minutes in a 300 degree oven.
Cool and paint.
Spray with polyurethane, on both sides, if you wish to preserve these for a longer time.
Christmas in Sweden: Sankta Lucia
One of the longest, darkest days of the year in Sweden is one of their special pre-Christmas holidays, St. Lucia. On December 13th children in Sweden celebrate this day by lighting a candle in Saint Lucia's honor. They also eat lussekatt buns, a saffron flavored bun with raisins, and sing carols. Throughout Sweden, many schools vote a pupil to be St. Lucia. To be St. Lucia you would wear a long white dress with a red sash. The red sash is tied around the waist. The child playing St. Lucia may also wear a crown made of lingonberry, an evergreen that symbolizes new life in the dark winter, and candles.
Activity for Celebrating St. Lucia Day in Sweden: Make Crowns
Gather stems of evergreen, 4 electric candles, craft wire, hot glue and a styrofoam circle (available at local craft stores).
Hot-glue the electric powered candles into the styrofoam circle, by pressing them in to indent, and then removing to glue.
Hook the evergreen into the circle with hot glue and craft wire.
Use as a table decoration throughout the Christmas season.
Christmas in Spain
While many traditions common in the United States are also practiced in Spain, something you won't find in the U.S. is the tradition of jumping bonfires. Named "Hogueras" (bonfires), it is actually the observance of the winter solstice, the shortest day of the year, and the beginning of winter. More common practices include over-the-top nativity scenes, Christmas trees and festive Christmas markets in villages and cities filled with flowers, marzipan, fruit, sweets, handmade Christmas gifts, candles, and more.
Christmas dinner is never eaten until after midnight. Bells are also rung at midnight. Also unique to Spain is the tradition of Ephiphany, or Three King's Day, which falls on January 6th. In Madrid there is a bright procession of floats through the streets, with Three Kings throwing candy to the people who line the sidewalks.
Activity for Celebrating Christmas in Spain: Jumping Bonfires
You'llk need discarded carpet roll cardboard tubes (if obtainable at a local carpet store) or paper towel tubes. You will also need orange, red, and yellow tissue paper and tape or glue. Brown markers are optional.
For this activity you will be making a pretend bonfire. If you are able to obtain a carpet roll tube, cut in thirds to form large logs.
If you are using paper towel tubes or carpet tubes, glue them together or tape them to form the base of the fire. Use brown markers if you want to make the tubes look more log-like by coloring lines and circles on them.
Glue or tape the tissue paper to the top of the tubes, like fire.
Take turns jumping over the fire.
For variation see who can jump the higher or farther over it, or who can do the craziest move as they go over top.
Christmas in Africa
The most unique aspect of celebrating a Christmas in Africa is that it takes place during their summer season. You might find fake snow decorating some shop fronts or windows, and you will find people still decorating and preparing for the holiday, as you would in the United States. People like to buy a new outfit for the Christmas holiday, and they may eat an outdoor meal, or barbeque, for their main meal on Christmas day. Goat meat may be served, and in some countries you may find okra soup served, or plum pudding.
Activity for Celebrating Christmas in Africa: New Outfit
For young learners you will need to have clothing items collected; for older learners you will need access to a clothing store catalog or the Internet.
For young learners you will be assembling an outfit you could wear on Christmas day. (A glorified dress-up activity). For older learners you will be giving them a budget and having them assemble a new outfit using a clothing store catalog or the Internet.
For young learners assemble a box of dress-up clothes and have the children put on outfits, and do a fashion show.
For older learners let them try to piece together an imaginary outfit for $100.00. Print out or cut out the outfit pieces and display them on a poster board.
Christmas Party Time!
One final idea is to use these ideas all together at a Christmas party. You could create a passport for the guests and have them go through the fun activities for each country, earning stamps for their passport. This would be a great way to include other homeschooled children in a social event. However you use these activities, learning about Christmas celebrations around the world can be fun and fascinating!
Article Credits:
"Children Just Like Me, Celebrations!" by Branabas and Anabel Kindersley (content on St. Lucia,Spain and Germany)
www.californiamall.com/holidaytraditions (content on Christmas in Spain)
http://goafrica.about.com (content on Christmas in Africa)
http://allrecipes.com/Recipe/Ornament-Dough/Detail.aspx (Ornament Dough Recipe)
Christmas tree image, Wikimedia Commons, Danish Christmas Tree
Dough image, Wikimedia Commons, Dough