Fun Language Arts Activities on Horton Hatches the Egg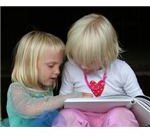 Objective: Use these Horton Hatches the Egg activities to teach guided reading, sequencing, and new vocabulary. Also, character traits like being responsible and keeping promises are introduced and taught.
Prior Knowledge: This lesson builds on vocabulary development, fluency, sequencing, and word recognition skills previously taught.
The activities are designed for elementary students and can be taught in about 30 to 60 minutes.
Open-Ended Discussion Questions
Try these open-ended questions with your class while reading them the story:
Who is Mayzie?
Who does the egg really belong to?
Why is Horton hatching the egg?
Where did Mayzie say she was going?
Was Mayzie truthful with Horton?
Does Horton keep his promise?
Why is keeping our promises important?
What word describes Mayzie?
Was hatching the egg easy or hard? Why?
Who did the baby look like?
How do you think Horton felt when the others made fun of him?
Teacher Resources - Making Flash Cards
Make flash cards or word wall strips like this:
Make flash cards from 3x5" blank index cards. Print the word neatly on the front of the card, and glue an appropriate picture on the back. Laminate the cards for durability. Word wall strips can be made the same way, or you can simply write the words on self-stick address labels and let the children affix them to a poster board for an inexpensive but effective word wall.
Vocabulary List for Horton Hatches the Egg:
Horton, Mayzie, bird, egg, tree, hunters, sea, circus, faithfulness, honesty, dishonesty, lazy, responsibility, integrity, promises, footstep, dawdling, hatch, nest, sneeze, taunt, vacation, trunk, grumble, glee.
Interactive Activity
Try playing "Pin the Egg on Horton" as a fun learning activity to exercise the student's large muscles, while reinforcing story concepts. In this variation, one of the children is Horton, and one is the blindfolded player.
Print out one copy of the Horton printable on cardstock, and tape or pin it to the child's clothing.
Attach a long piece of tape to an egg cutout and give it to the blindfolded player. The rest of the children form a circle around the two players. Horton may not move away from the other child, but can bend or stretch to avoid getting tagged with the egg. The children in the circle help by saying "hot" or "cold" as the blindfolded child tries to find Horton. Once Horton is tagged with the egg, he picks someone to be the next blindfolded player, and the other child becomes Horton.
Lesson Extension and Reading Resources
Use these books with a theme of keeping promises and faithfulness to extend the lesson.
A Promise is a Promise by Robert Munsch
Arthur's Promise by Marc Brown
Using Horton Hatches the Egg helps teachers stay on track when covering important standards. This children's book is the perfect way to teach skills essential reading and social skills.