March Finger Play: The Lion and the Lamb
All About March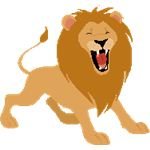 The month of March is known for how it comes in on the tail end of winter and escorts in the bountiful springtime. This month allows winter to have its last roar like a lion and the latter part of the month goes out calm like a baby lamb. This month is a time for the animals to come out of their hibernation chambers. They will start to wake up from their sleeping holes or caves and head out because they know it's springtime.
Most people began looking for the first robin in the latter part of the month. Some people know that when they see the first robin it is a sign that spring has in fact sprung for that year. The trees are even aware of that fact and allow their sap to flow once again. The grass grows and so do the flowers, beginning with crocuses and daffodils. These are the signs of spring and that winter has ended.
Your children will enjoy these cute fingerplays all about this exciting time of the year. It's a time exciting for everyone because the winter has gone away with its chill. This is the time of the year when everyone can get outside more often for great outdoor activities like baseball and softball games, washing the car in the yard, and even taking evening walks on the promenade.
Supplies and Fingerplay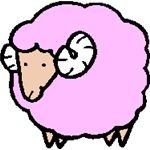 Lion and Lamb Poem
You will need to gather crayons, popsicle sticks, safety scissors, glue, and lion and lamb cutouts. Paste a set of the cutouts to the Popsicle sticks for each child after they have colored them.
Read this poem to the children:
In Like A Lion, Out Like A Lamb
By Lorie Hill
March roars in like a lion (have them hold up the lion)
So fierce, the wind so cold,
It seems to pierce.
The month rolls on
And spring draws near
And March goes out
Like a lamb so dear. (Have them hold up the lamb)
Lion and Lamb Fingerplay
Tell this story and have the children use their hands and puppets to participate.
March is so cold (wrap their hands around their bodies)
And it comes in roaring like a lion (hold up the lion puppet and roar loudly)
Then spring comes and the birds sing (have them do bird calls)
The grass grows (wiggle their fingers slowly)
And it leaves us warm like a fluffy lamb (hold up the lamb puppet)
These preschool fingerplays on the lion and the lamb are quite entertaining and definitely unforgettable. Your class will want to do them over and over again.