Spark Your Preschoolers Class With Bug Art Projects
Finger Bugs
When you get your young learners started on bug crafts, you are not only stimulating their creativity--you are also introducing them to the science of bugs. As your students choose different bugs to feature in their art, take the opportunity to talk about insect facts with them.
Give the child a small piece of paper. It can be any color. Put some paint on a small plate next to him or her. Have the child make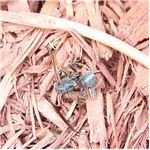 multiple fingerprints around the piece of paper. Wait for the paint to dry and then let your preschooler paint black legs and antennae on the bugs. If you are feeling really ambitious, you can let them color a background afterward with crayons.
Caterpillars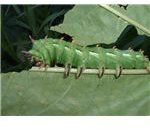 Take an egg carton and cut it in half. Give it to your preschooler to be painted green. Wait for it to dry and then poke two holes in the front of it and place pipe cleaner antennae in them. Finally, add two eyes in the front. Additionally, you can add legs, if you would like, by using more pipe cleaners. Voilà, you have a caterpillar!
Bzzz
Take some yellow paper and cut out a bumblebee shape. Have the child begin by drawing black lines on the body of the bee. While the preschooler is doing this, cut out two white wings. When the child has finished drawing the bee's bodylines, help him or her glue the wings onto the bumblebee.
Lady Bug Rocks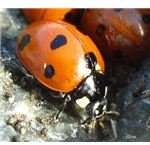 Find some larger rocks, at least 5" across. Begin the project by washing the rocks with the children. Dry the rocks and then have each child set the rock on an old towel, newspaper, or scratch paper. Take out some red paint and a paintbrush. Let the preschoolers begin by painting the entire rock red. Allow for the red paint on the rock to dry. Using a black marker, have them draw a head toward the front and a line dividing the bug in two from the head to the back of the rock. Lastly, have the children draw dots on the ladybug. Display the finished art somewhere special or let them take their lady bug rocks home.
Insect Headbands
For this project, give your preschooler two Styrofoam balls to be colored however they like. While they are coloring, you take a typical headband and create two antennae by wrapping two pipe cleaners around the headband and then twisting them above the headband to hold their form. When the child is finished painting their Styrofoam balls, place one ball on top of each antenna and glue them into place. During playtime, your preschoolers can buzz around the class pretending to be bugs.
Bugs Everywhere!
Whether your are creating a ladybug out of a rock, a caterpillar out of egg carton, or a bee from construction paper these preschool art projects with bugs are sure to entertain and impress your preschoolers.
Image References
Wikimedia Commons - Caterpillar
Wikimedia Commons - Child paints
Wikimedia Commons - Ladybug