A Preschool Guide to a Fire and Safety Theme
All children should be taught the importance of safety at an early age. Preschool age children will benefit from this knowledge in case an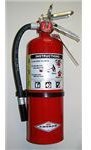 emergency should come along. Use this guide to help you teach your preschoolers about the significance of fire safety and safety issues.
In this guide you will discover topics geared toward specific subjects such as learning an escape plan, planning a fire drill, fire safety while camping, how to prevent accidental fires, teaching stranger danger, summer and outdoor safety, what to do if you get lost, a 911 emergency safety plan, community helpers that include firemen and emergency technicians, and much more. Children are not too young at this age to begin learning these important safety concepts.
Additional Safety Supplemental Activities
It is important to start teaching preschoolers about safety issues in the beginning of the school year. This way they will have the knowledge in case a situation should occur. Talking to students about the dangers of strangers is essential when teaching about safety. There are also numerous ways that students can be in a dangerous situation, so it's important to talk about all aspects of safety, from how to stay safe in your backyard, on a boat, in a pool or even camping. In this section you will discover additional activities and lesson plans on safety that include street safety, learning the signs of the road, 911 safety and more. Download printables on water safety, summer safety, care safety and street safety. Use these resources to teach your preschoolers about everything safety.
Teaching Stranger Danger to Preschoolers
Safety Activities for Preschoolers
Lesson Plan on Safety for School
Preschool Summer Safety Lessons
How to Teach Playground Safety: Outdoor Safety for Preschool
I hope you have discovered an abundance of information that will help you teach you preschoolers about fire safety and all aspects of keeping safe. Have a question about an article or want to share your own teaching ideas? Please leave a comment.