Creating a Spanish Elementary Level Curriculum
Teaching any language can be made simple by using a set curriculum. Having the right curriculum for teaching elementary Spanish is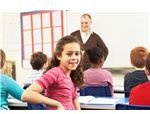 very important. Whether you are homeschooling or teaching a classroom, having set goals and objects in mind can be beneficial.
Below is a sample curriculum that can be adjusted to fit any level of student. The headings are generally how you want to work your curriculum. The wording should help you to develop the feel of your curriculum, but feel free to adjust where you see fit.
Mission Statement: Start With Your Purpose
Your mission statement is this:
Students completing the work listed will demonstrate grade-appropriate outcomes in the four basic language skills of speaking, listening comprehension, reading, and writing. Students will also gain a better understanding of the Spanish culture.
Be sure to incorporate your state's or school district's standards for education that need to be met.
The mission statement should be created prior to developing your curriculum. By creating the mission statement above all else, you are giving yourself the stepping stones to preparation. Preparing a curriculum for elementary level Spanish is relatively simple. After deciding what mission you are serving and what standards you may have to hold your class to, you can gather anything necessary to help the learning. In essence, this is the developing stages. Developing your curriculum includes finding the right books to use, narrowing the chapters you want for the year, and gathering outside materials and resources to enhance the learning. You can add a separate section for this if you want to.
Suggested Spanish Books and Websites
Books
Adelante or Ven Conmigo Series by Holt, Rinehart, & Winston: For 4th-8th grades
Let's learn Spanish by Hayes School Publishing Co., Inc.: For K-5th grades
Skills for Success by Carson-Dellosa Publishing Co., Inc.: For 1st-8th grade
Teach Them Spanish Series by Instructional Fair: For PK-5th grades
Websites
Quia allows you to create an account and adopt online resources for teaching.
Miscositas provides some free downloads, although the website is partially under construction.
StudySpanish.com offers free resources for basic, intermediate, or advanced students.
These books and websites are just examples; this Bright Hub Education article contains additional curriculum ideas. They are not the go to guides, but they are good to look at if you are implementing this as part of your home school program and can give you a better understanding of the most important elements to include in your curriculum
Expectations
Expectations are totally dependent on what you expect your student to learn in what amount of time. The best way to figure this out is by breaking your year into quarters and deciding what you are teaching in those quarters. Obviously the points you want to teach in each quarter are what is expected to be learned. You may want to use a calendar for this. Look at the different seasons, the holidays, and family events that might be happening at certain times. You can spawn learning projects from the culture using a system like this where expectations and lessons are set up using specific times of the year.
You want to make your expectations as detailed as possible but they should have flexibility. They should be reasonable, practical, and realistic. For example, do not state that at the end of the Kindergarten year, the student will be fully bilingual. Keep the expectations per quarter around four and per year around sixteen to twenty. As students get older you can add more expectations or if they are picking up the language at a fast rate, then maybe add more to your expectations the next school year . Your expectations should come out looking something like this:
2nd Quarter
1. Students will recognize and recite the days of the week.
2. Student will state the correct date of the day.
3. Student will recognize and recite months of the year.
4. Students will describe how countries celebrate the feast of Our Lady of Guadalupe.
Expectations for students need to be linked to what you want them to know. For example, if you have a set vocabulary that you want them to know by the end of Kindergarten put it at the end of your expectations. That way you have clearly added what you expect them to know. For example, if you want your second grader to know body words and clothing words then identify those specific goals below your listed expectations. For example:
Put two columns. In column one have the English words. In column two have the Spanish words.
A set up like this can serve as a way to remember exactly what you want them to know. It makes teaching much easier if you have a guide that you are following. Hopefully with this you can make your own curriculum for elementary level Spanish. Bright Hub Education has many additional resources for teaching Spanish.
Sources
A few lessons and activities you can add to your curriculum
Jiffy Spanish (more free resources here)